Welcome to Uxbridge Sports Club
Comedy Night at Uxbridge Sports Club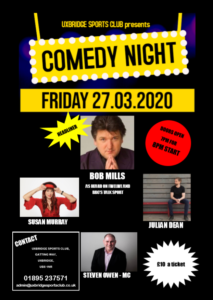 Come along to The Club on Friday 27 March 2020 for a fun filled night of comedy. Tickets only £10.
Call 01895 237571 or email admin@uxbridgesportsclub.co.uk for more details, or ask at the bar.
Sport on your doorstep
If you're interested in taking up a new sport, we have bowls, cricket, rugby, squash and tennis all played here and newcomers are very welcome.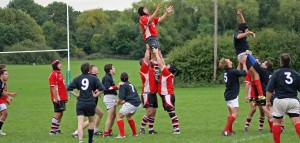 Uxbridge RFC in action
If you fancy something slightly less energetic, why not come down for a meal and watch your favourite team? We show all the major football, rugby and cricket here. Membership not required, although all members, including social members enjoy a 10% discount on drinks.
There are two bars at Uxbridge Sports Club and both are ideal for parties – Contact Anne O'Dea for more details.