Welcome to Uxbridge Sports Club
British and Irish Lions 2017
1st Test, this Saturday 24th July 8.35 am.
Watch it live here, breakfast & pint for just £8.50.
All welcome.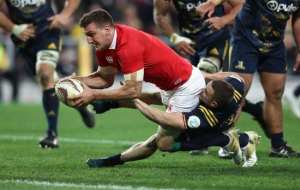 It will also be an 08:35 kick off on the following Saturdays:
Dates for your diary
Cricket: Middlesex will be playing two NatWest T20 Blast matches in 2017 at Uxbridge.
Sunday 16 July vs Somerset (starts 14:30)
Tuesday 15th August vs Gloucestershire (17.30 start)
Sport on your doorstep
If you're interested in taking up a new sport, we have bowls, cricket, rugby, squash and tennis all played here and newcomers are very welcome.
If you fancy something slightly less energetic, why not come down for a meal and watch your favourite team? We show all the major football, rugby and cricket here. Membership not required, although all members, including social members enjoy a 10% discount on drinks.
There are two bars at Uxbridge Sports Club and both are ideal for parties – Contact Anne O'Dea for more details.